As we get ready for celebrating our great country tomorrow, the reality is we, Americans, are at a very odd place: the negativity, the constant banter, the divisiveness, the lack of leadership, the lack of grownups and unfortunately I could go on and on. But then there is hope! Let's learn from Danny Thomas.
I had the opportunity to travel to Memphis with my daughter recently to spend time at St. Jude Children's Research Hospital, touring the hospital, meeting patients and families and learning more about a very special group of people led by Danny Thomas. Many of you know my daughter has been part of a fitness team, Fitness for a Cure, raising money for St Jude for 8 years.
Danny Thomas was held in high standing in my house as I was growing up. Not for his acting, but more so for who he was as a person and his building of St Jude Children's Research Hospital. Growing up in a very religious home, the saints were talked about and specific saints were prayed to including St. Jude, the patron saint for hopeless causes.
Danny Thomas and His Promise:
When down on his luck, Danny Thomas prayed to St Jude Thaddeus and made the promise below: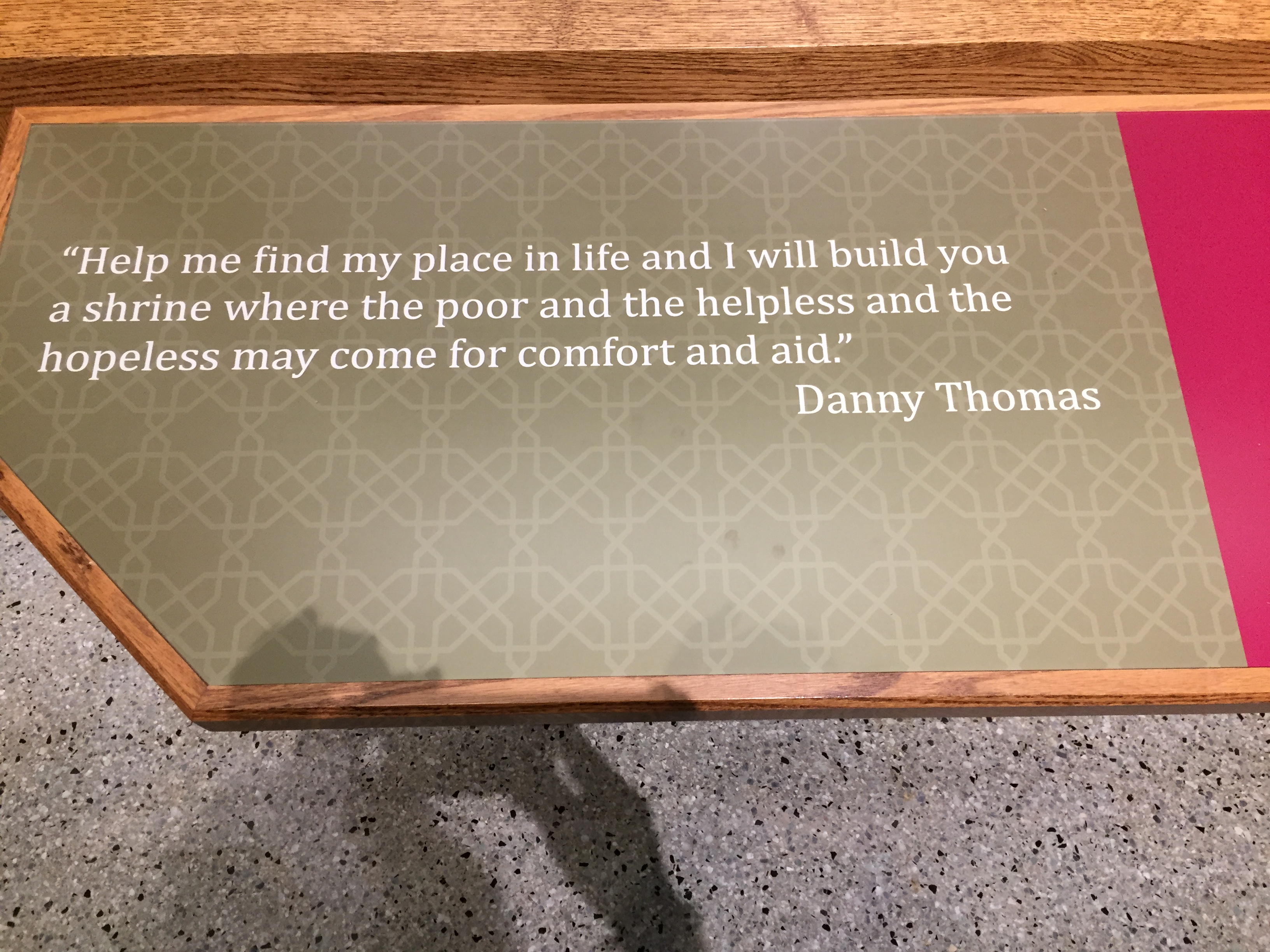 HIs prayers were answered as he landed a gig that helped him launch his acting career. He then worked to rally his network, including fellow Americans of Lebanese and Syrian descent, to help him deliver on his promise. Where Danny Thomas is buried, there is a preamble that speaks to the commitment of this special group of Americans. The preamble highlights their united effort to give back, to thank America for the opportunity they had in this country. it was incredible to read the preamble and juxtapose the sentiment with the common sentiments heard today.
Many of us with grandparents or great grandparents who emigrated to America for a better life can identify with this group's gratitude for having the opportunity that coming to American represented. There was no sense of entitlement.
Our wonderful country welcomed generations who fled from many countries to come to the shores of America to start a new life. it was not easy; many travelled in steerage with little money and few belongings. They waited their turn, leveraged connections to get a job to earn their keep. There were no hand outs. It was a mentality of hard work, gut it out with faith being their source of comfort and strength.
There is so much to learn from what Danny Thomas and a small group accomplished in raising the funds to build St Jude Children's Research Hospital. Like so many great ideas, Danny Thomas captured his idea on a napkin. He tapped his Lebanese and Syrian contacts in the United States (yes United States) to raise funds, going door to door!  Danny Thomas was known to have said I would rather a million people donate a dollar than one person donate a million dollars! Below is a dessert served at a dinner we had the honor of attending during our trip, fashioned after the tin cans used to go door to door collecting nickels and quarters to raise the funds to build the hospital.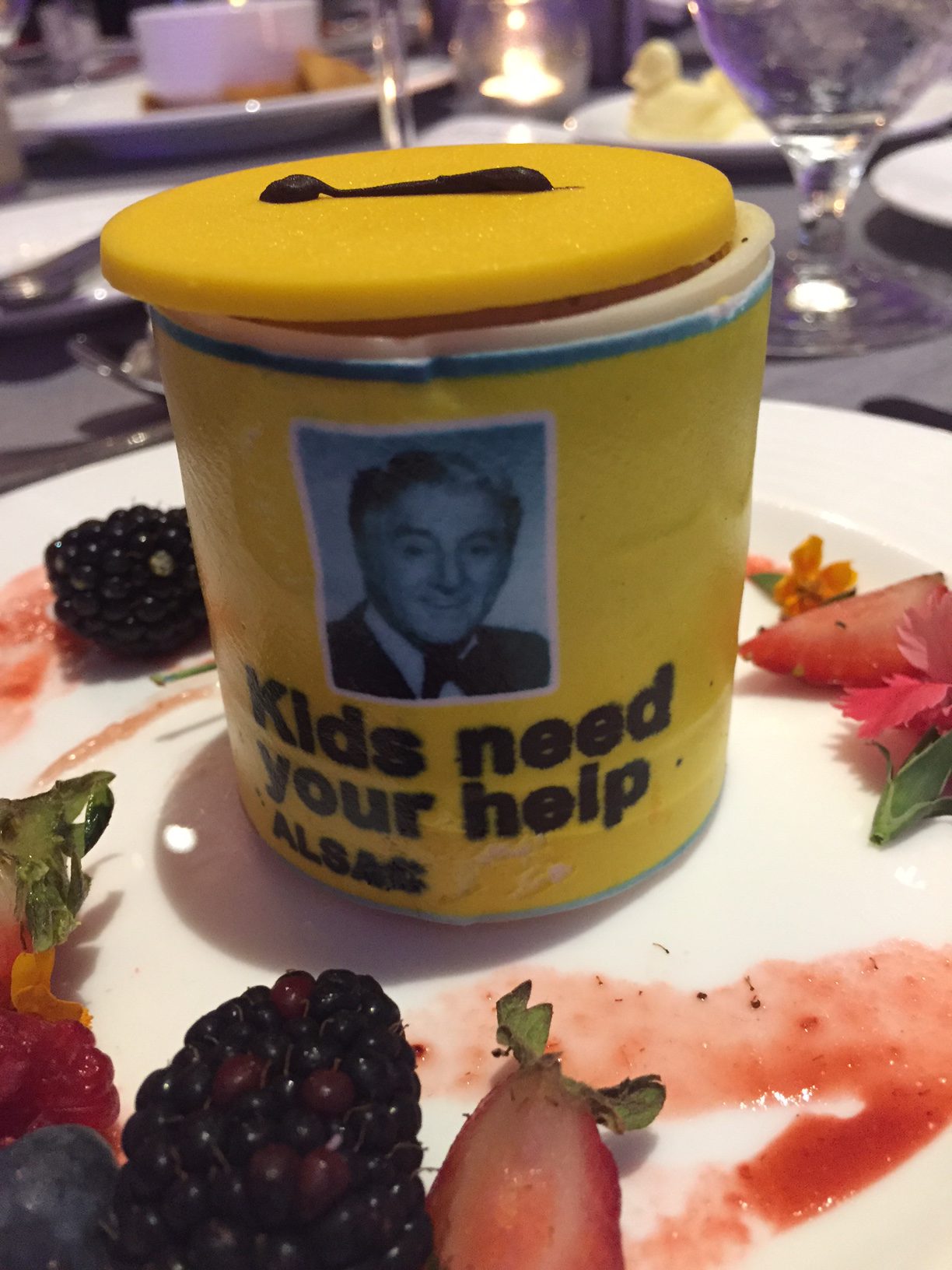 Below is another picture from our trip, capturing the mindset of this special group of people, led and motivated by Danny Thomas: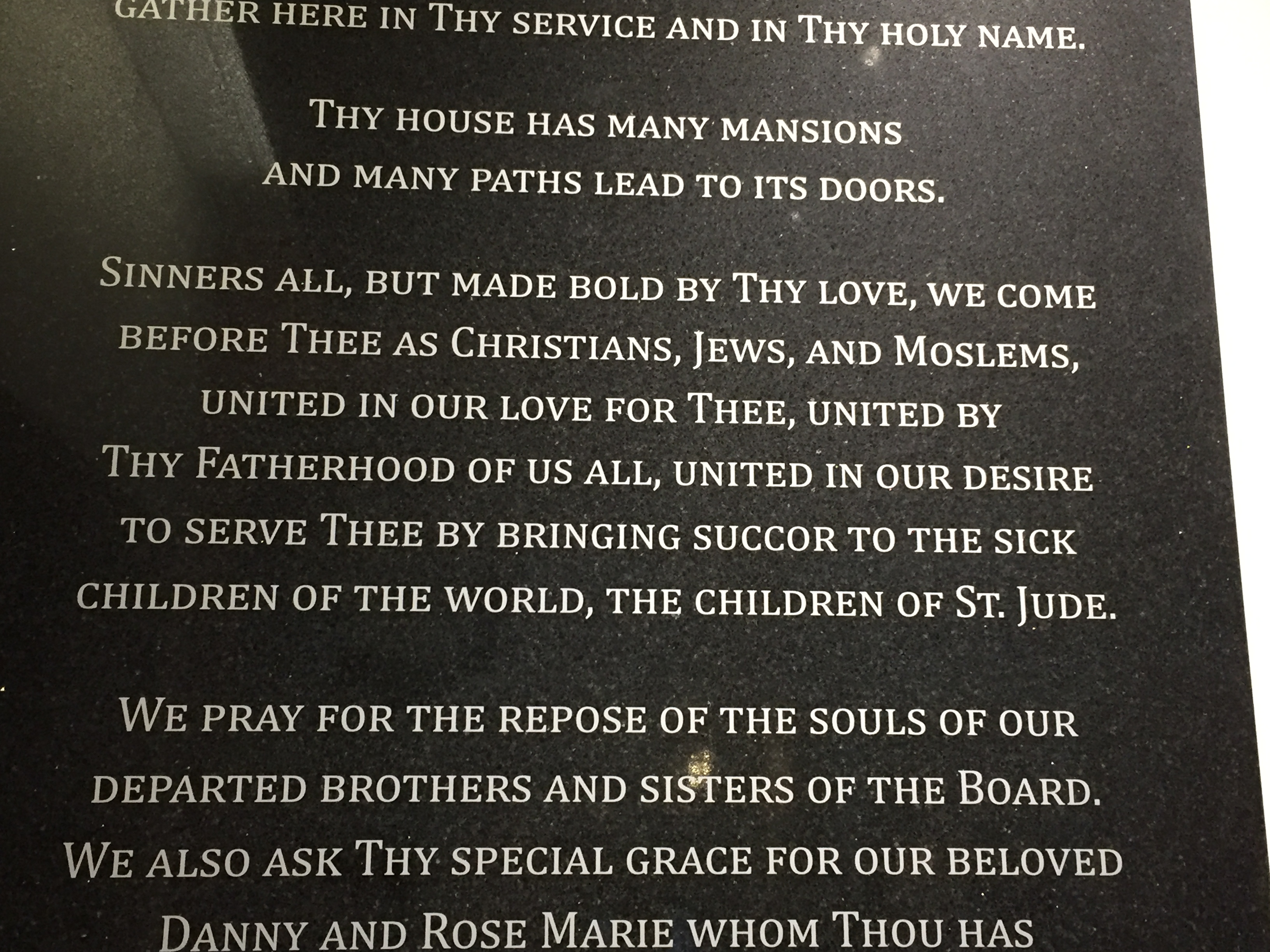 How poignant this message mentioning various faiths united in giving back and serving the children who need help and hope.
Have Hope. Have Faith.
People doing good things spur others to do good things. No family pays for housing or medical costs while being treated at St. Jude Children's Research Hospital. The daily operating budget is over $2 million a day! The mindset of the hospital spreads to the Memphis community. We learned that various establishments across the city will not charge a St. Jude family either! I love the giving spirit that has extended beyond the hospital. It is a fabulous ripple effect!  Let's work to create such an effect one action at a time!
As we prepare for celebrating all that is good in America tomorrow, think about the power of a promise! While we read so much negativity, there is so much good in our world! There is so much hope at St. Jude with the progress being made to eliminate rare childhood cancers.  People rallied around Danny Thomas to build this incredible place in Memphis, Tennessee. It started with one man.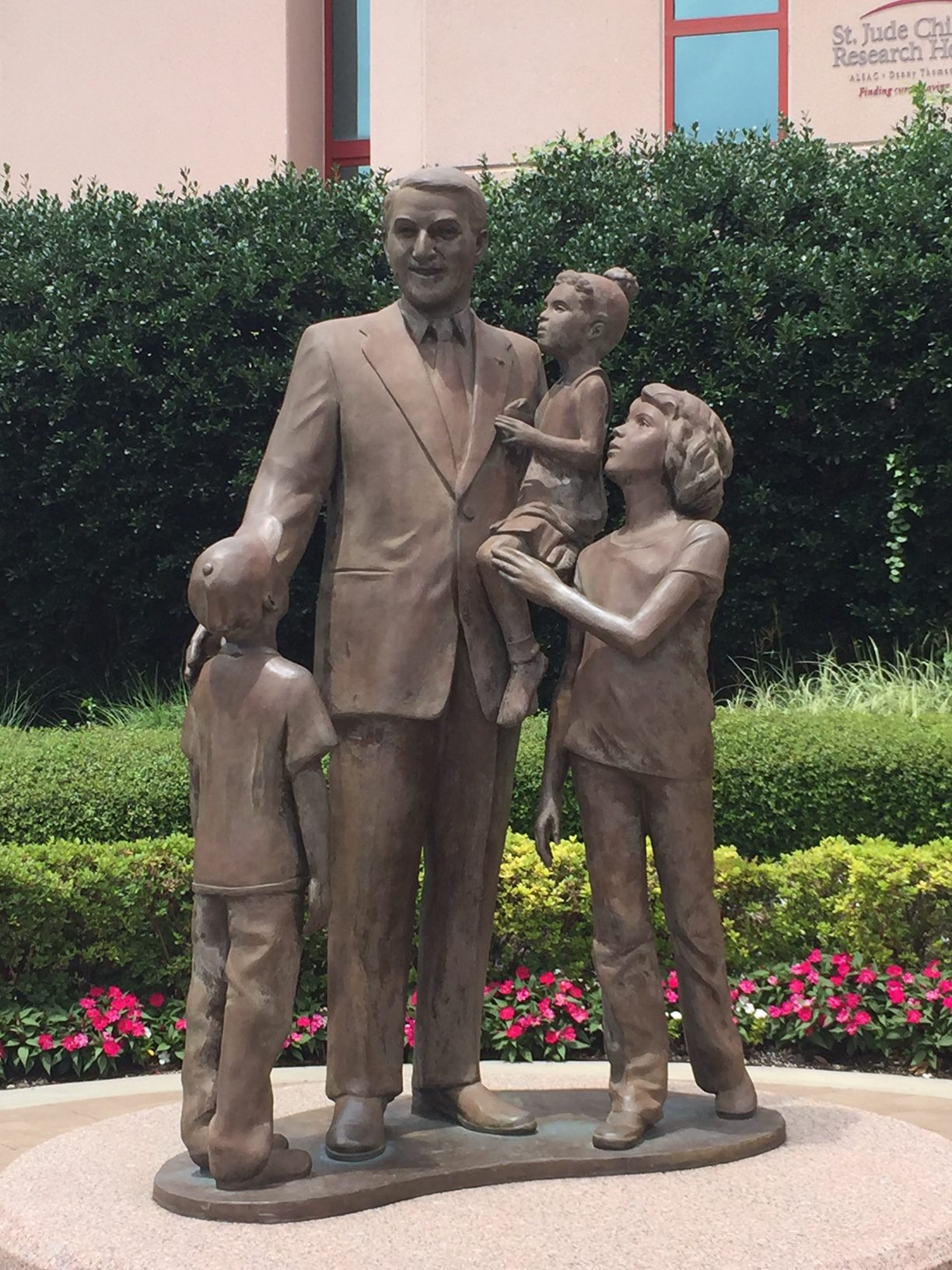 Tomorrow, fly the American flag high. Remember our troops that protect our freedom every day. Celebrate all that is good in America and pray that our days ahead bring us together under the American flag to better days embracing and celebrating our human spirit, our individual drive and our commitment to making the world a better place, one good deed at a time. Let's start a ripple effect of goodness.
God Bless America.